Saving money is simple. Here's how you do it.
Register here or download the RoadHow app and register there. You don't need to be an annual subscriber to the main RoadHow app to access RoadHow Rewards. You can sign up for RoadHow Rewards on its own from this page or within the main RoadHow app, then literally get saving!
So how much is it?
You can either pay a mere £2.99 per month for 12 months or you can pay £29.99 in one go. That's a saving of almost 17% by the way. Anyway, let's face it, getting access to £1,300 of savings annually for less than thirty quid is a no-brainer, right? You'd be mad not to sign up. What are you waiting for?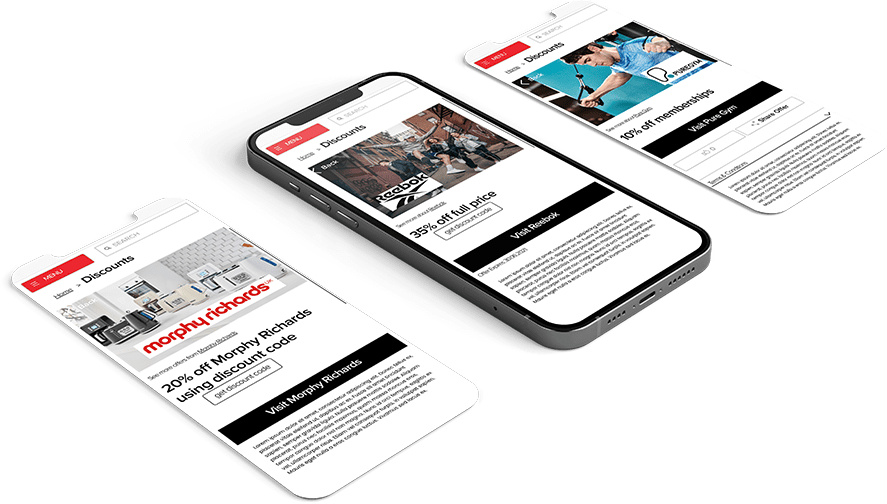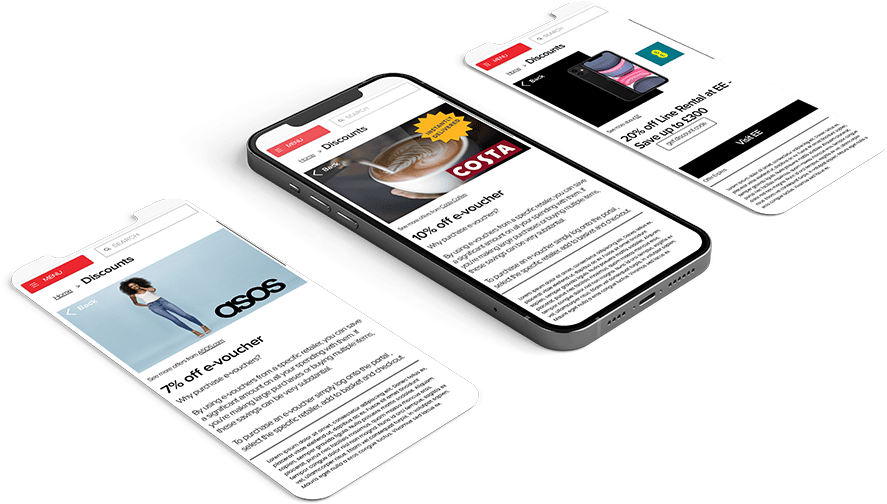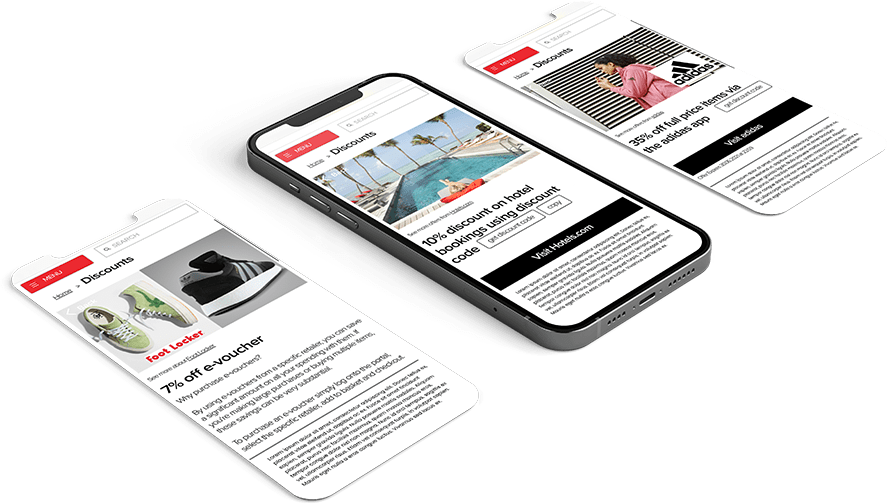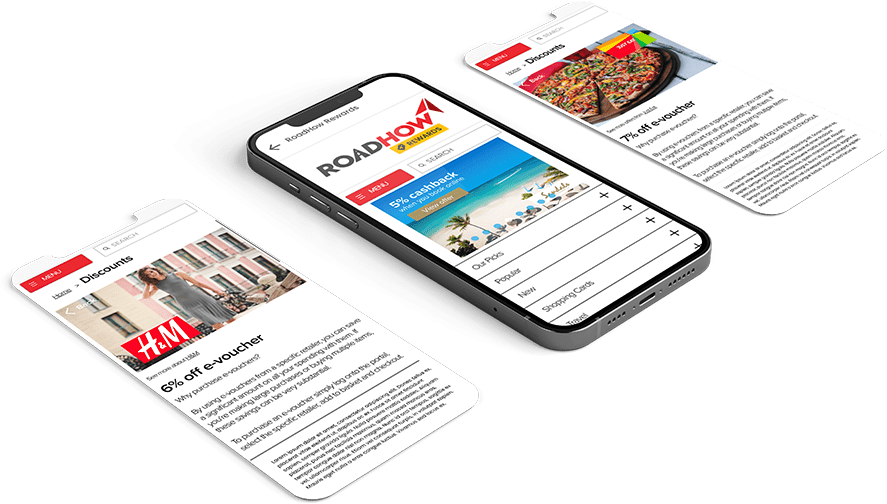 How do I find RoadHow Rewards in the app?
Easy. Just go to RoadHub and you'll see RoadHow Rewards at the top on the left. Open it and see how you can save.
Browse the types of savings available.
Savings and offers change weekly, so there are always quality savings to enjoy. Just sign up on an annual or pay-monthly basis and start saving immediately. Sign up takes 60 seconds and you're in!
What kind of stuff will I find?
Reloadable Cards
Instant e-Vouchers
Unique Codes
Cashback (to spend via the portal or transfer to your own Bank Account)

3000+ Retail Discounts:

From department stores to fashion, online and in-store

Supermarkets:

Up to 7% off Tesco, M&S, Sainsbury's and Morrisons

Cinemas:

Up to 55% off Vue, Cineworld and Odeon tickets

Travel:

Up to 50% off hotels and packages, upgrades & late checkouts

Electronics:

Up to 35% off HP, Apple, Currys, Lenovo and Microsoft

Department Stores:

Up to 15% off John Lewis, Harrods and more

Local Offers:

Access to thousands of local offers, helping you find the best deals